Looking out the doorway from inside
Cost of Supplies: FREE!
Build Time: 3-4 hours
*I would be most appreciative if you would quickly LIKE my Facebook page or 'like' this post at the very bottom!
Ahh yes…kids, camping, and forts= FUN FUN FUN, and the best part about building a fort in the forest is it's free!  You can bet the whole rest of your camping trip you'll know where to find the kiddos!  They will literally want to eat, sleep and play in their new secret hide-a-way!
Supplies
Lots of fallen logs
Two standing trees (approx 8-10ft apart from each other)
Chainsaw (optional)
If you have ever played link-n-logs you will be good at building this fort!  Just gather up logs the same length that you want the back and two sides of the fort to be and start stacking them like link-n-logs.
For this fort, two trees were used as 'anchors' for the front of the fort to make the doorway sturdy
To make sure the front wall on the right side of the doorway would be sturdy, I started link-n-logging a triangle out of shorter logs
Then another triangle on the left side of the door was started, making sure to form the triangle around the tree
After the basic frame was set, I just started link-n-logging away!  (My weiner dog 'Tink' was trying out the doorway)
Here is the back of the fort.  Notice the logs don't all have to be the perfect length as each other.  This is a rustic fort so have fun with it!
The logs wrapping around the tree by the doorway make it sturdy
For the roof logs were simply stacked across the top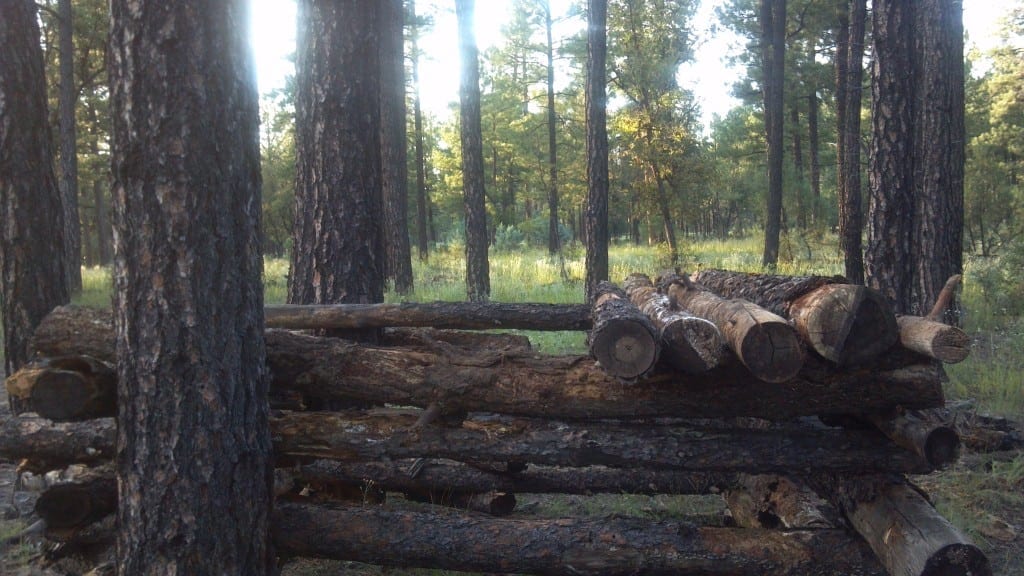 Done!
If you aren't already a member, make sure to sign up here to get access to my most popular FREE tutorials for members! ***Check out my "11 Reasons Why You Should Sign Up For My Most Popular Free Tutorials For Members"
Here is a sneak peak of 1 of the 11:
you'll automatically be entered into my free drawings for gifts that I put on regularly!  Click 

HERE

to find out what the latest prize will be…  
*You won't be asked for any kind of payment or credit card information BECAUSE IT'S TOTALLY FREE!!!
I will not share your email with ANYONE, I promise!!…and if you get tired of me, you can easily unsubscribe :*(  But I hope you stay!